Sign Up Here for CRFC Trivia Night!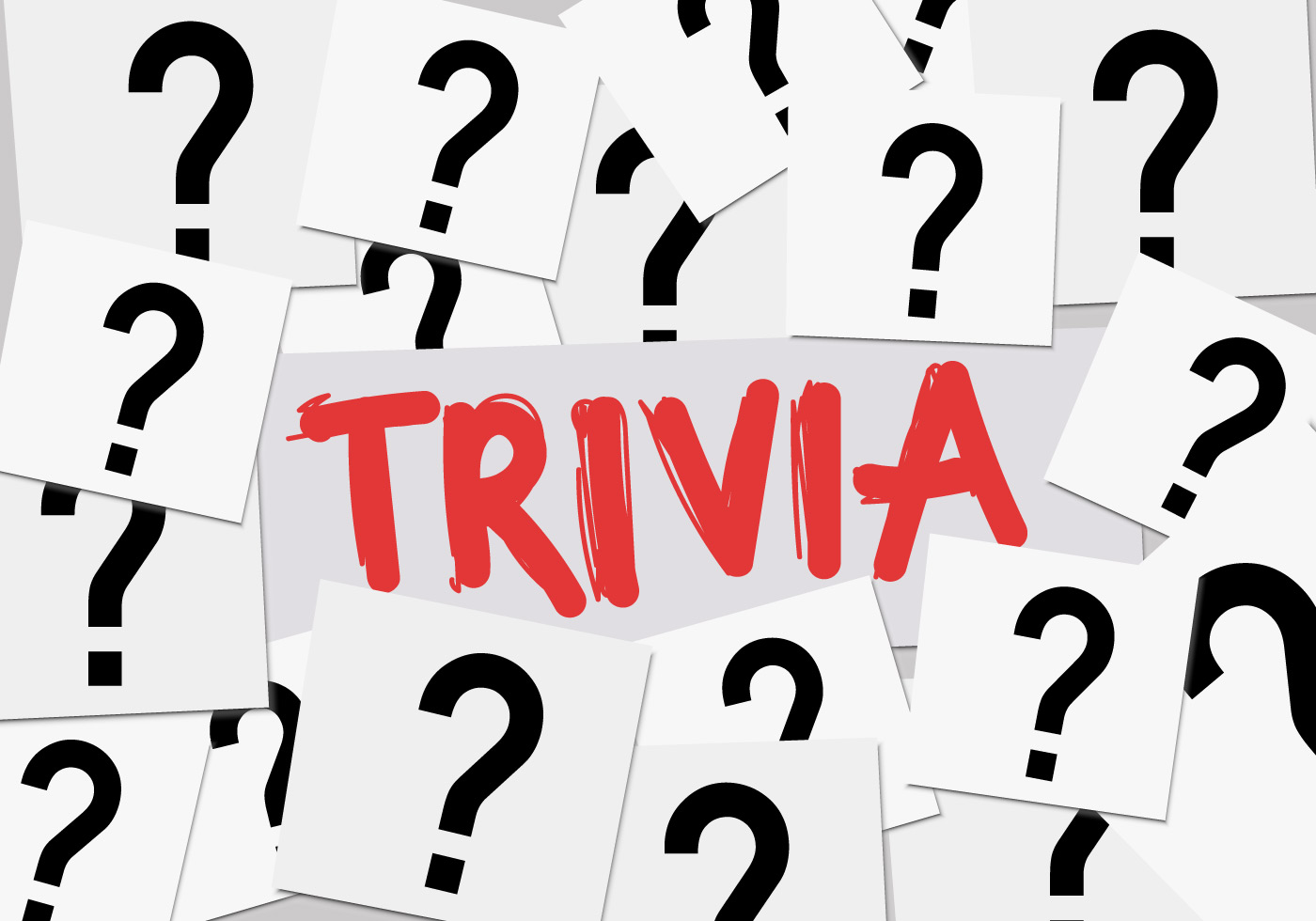 We can't wait for you to join us! Altitude Coffee Roasters and The Choroideremia Research Foundation Canada are teaming up to host a night of trivia and prizes in support of a great cause.
Date of event: November 27th, 2020 at 8:30pm (EST)
Your $100 sign-up fee includes:
Your team's entry fee to participate in the event
Entries for each player into our door prize draw
A loot bag for the big night!*
*Unfortunately, due to high mailing costs and an effort to raise as much money for charity as possible, the loot bags are only available for teams who live in Brantford and the surrounding area.
Teams are made up of up to four players. Once you submit your entry fee, you will receive an information package e-mailed to the e-mail address you used to pay the fee.
We welcome you to click 'Attending' and invite your friends on our Facebook Event.
Please sign up by entering your team name in the box below and then click "Pay Now" to pay the registration fee. Please enter the team members' names in the PayPal special instructions field.
If you would like to sponsor a team, please visit our Trivia Sponsor Page.
Current Teams and Fundraising Status (Updated as of Nov 25th, 2020)

Information for Logging on for Trivia night:
November 27th is the night!  At 8:30PM, we are live for trivia!  The stream is live at 8:00PM!
The Live Stream 
Included below is the link for the live stream.  It will open in Zoom, so it is a good idea tonight to have someone on the team download zoom and install it before tomorrow – it's a free program.  If you are with your teammates in the same location, you only need to have the link open on one device. For the best results, we recommend that you watch the stream via Zoom on your laptop, desktop, or connect to a large TV screen if possible.
If you are connecting virtually with your team, you can all access the stream link, but make sure only one of you has the volume on so that you can still chat together. You will still only need one person on your team to enter your answers.
When logged in it will say "waiting for host to let you in"; when you are in, please keep your mic muted unless otherwise stated, but we urge you to leave the camera on to get the party-vibe going!
HERE IS THE LINK FOR THE LIVE STREAM – https://zoom.us/j/99914627748 
The Scoring Platform – Crowdpurr 
Designate one player per team to be responsible for entering your team's answers on Crowdpurr, the scoring platform. That person should click the scoring platform link below when the stream begins (8:00) to enter your team name and make sure you're ready to submit your answers.  Please use the team name you created when you signed up so we know who is who!
The scoring app is easily accessed on a smartphone, but it can also be accessed via a computer if you have two devices available.
HERE IS THE LINK FOR THE SCORING PLATFORM.  REMEMBER, ONLY ONE PERSON ON EACH TEAM NEEDS TO USE THIS – https://www.crowd.live/CRFC1 
The Structure and Rules 
The trivia night will consist of five rounds of questions with ten questions in each round.
Due to the nature of the online format, the questions will be multiple choice (with the final round being true or false).
Teams will be unable to answer questions until the question and possible answers have been fully read aloud.  However, after that, you need to be quick!  Points will be awarded for not only the correct answer, but speed in answering as well.
While you are free to use your phones to stay in touch with teammates and inputting answers into the scoring platform, no digital aids may be used in helping you answer questions.
Technical Difficulties Logging On? 
If you are having any technical difficulties tomorrow logging on, feel free to text Kate Edwards at (519) 802-4329, or e-mail her at thisiskateedwards@gmail.com and she will try to help you out!
Thank you from your hosts! 
We are so thankful you've decided to join us for a fun night and a great cause – raising money for the Choroideremia Research Foundation Canada!
– Jim, Ryan and Scott
About CRFC and Choroideremia
Chorioderemia Research Foundation Canada Inc was created in August 2004 and granted charitable status the same year. It was created to support the choroideremia (CHM) community in Canada and be a source for information and raising funds for research. The organization has raised over $350,000 since then and, with its partners, has funded several research trials that are moving us closer to curing CHM.
Choroideremia (CHM) is a rare inherited disorder that causes progressive vision loss, ultimately leading to complete blindness.  The first symptom is generally night-blindness, followed by vision loss in the mid-periphery. Over time the peripheral vision loss extends in both directions leading to "tunnel vision" and eventually complete loss of sight.
At this time, there is no treatment or cure for this disease. However, what we have is hope. In the short history of the CRFC, we have already seen incredible advances made in CHM research. Gene therapy treatment is now in clinical trials. The early results from these clinical trials have been very positive, and may soon offer individuals the first-ever treatment for CHM. Now, it is no longer a question of if a cure will be developed; it's a question of when.
We thank you for your support and look forward to seeing you at the event!